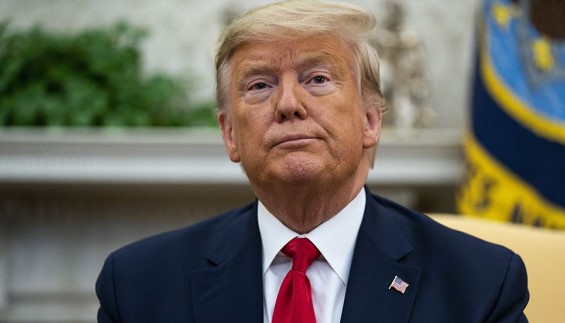 The President met with representatives of small businesses that received Federal anti-crisis assistance.
President Donald Trump suggested that the "worst days" of the coronavirus pandemic are over.
The American leader said this at a meeting with small business owners who took advantage of the Federal anti-crisis lending program adopted in March.
Trump expressed optimism about how the country is heading for economic recovery amid a pandemic that has led to the closure of many businesses and the layoffs of millions of people across the country due to restrictions on leaving home.
"As our country grapples with this terrible scourge, we continue to pray for the victims [of the epidemic] and for the Americans who mourn the passing of loved ones", Trump said at the start of a speech in the East Room of the White house. – We all suffer as one, but we will win, we will come back, and we will come back strong".
"Now that our experts believe that the worst days of the pandemic are over, Americans are looking forward to safe and rapid recovery of our country", the President continued. Trump's words reflect the President's growing desire to focus on the country's economic recovery.
Answering questions from a small group of reporters on Tuesday, Trump insisted that he was right when he said in February that the number of people infected with the coronavirus would soon be "close to zero".
"In the end, it will go down to zero", Trump said in response to a request for comment on a previous statement, suggesting that this indicator indicates the number of tests that the US can conduct.
"At some point, it will go down to zero", he said.
US Vice President Mike Pence on Tuesday asked 100,000 Americans who have had COVID-19 to donate blood plasma, which is believed to help patients with the coronavirus.
"Some doctors say that some people who received plasma recovered faster on ventilators", Pence said, speaking at the Mayo clinic. – We encourage residents from all over the country who have recovered from the coronavirus [to donate blood if more than 14 days have passed since the disease]".
Doctors at the clinic, which is also a research center, told the Vice President that while there are encouraging reports about the effectiveness of plasma therapy for the treatment of coronavirus, there is no conclusive data yet.